Ballet Chesapeake Concerts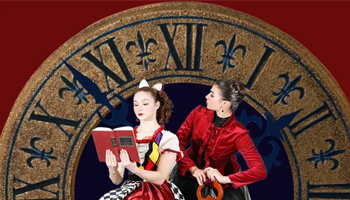 April 15 & 16
Who is Madame Coppelius? Like Dr. Frankenstein, Coppelius dreams of bringing her creation to life. But her invention is a dancing doll, and to transform her into a real girl, Coppelius plans to steal a living soul.... Come and watch the story unfold.

Parking for Stephens Hall Theatre is located in the Glen Garage and is a short walk from the garage to Stephens Hall. If you would like to drop any guests off at the theater doors turn at Newell Avenue off York Road. We ask that you please DO NOT PARK in front of the theater, this is a fire lane.

For a map of the campus visit towson.edu/maps.

Thank you and see you soon!