Towson University Music Faculty Recitals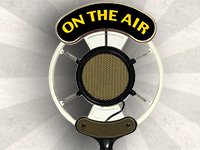 Towson Brass Quintet | Celebrated Overtures, Arias and Encores
September 12
Hear and discover several prolific moments in symphonic music, musical theatre, opera and popular culture through an eclectic mix of works including overtures to Mozart's "The Marriage of Figaro," Queen's "Bohemian Rhapsody," and Michael Jackson's "Billy Jean."

Souvenirs: An Evening of Song and Story
September 22
An interactive and immersive recital of art songs, poetry, monologues, solo piano works, and visual and literary art with songs by Maurice Ravel, Gerald Finzi, Hugo Wolf, Richard Hundley and others.

TU Jazz Faculty Recital
November 3
An evening of compositions and improvisations relating to the college's theme "What's Your Story?" Each composition is created by a member of the ensemble and relates to the narrative of the developing artist in today's society.

*Proceeds benefit the TU Foundation