Bill & Helen Murray Jazz Residency Concerts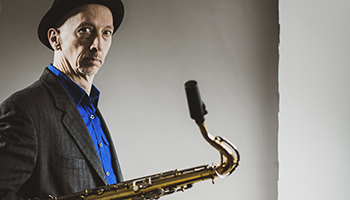 April 1 & 3
Saxophonist and composer Ellery Eskelin '81 returns as guest artist for the Bill and Helen Murray Jazz Residency. First Eskelin reunites in concert with local Jazz artists Bob Butta (piano), James Kin (bass) and Eric Kennedy (drums). The second concert features Eskelin and TU music students in the culmination of his week-long residency.

Proceeds benefit the TU Foundation

No events will be hosted at TU March 11 – April 4.